Fair treatment of customers
Canada Life's policy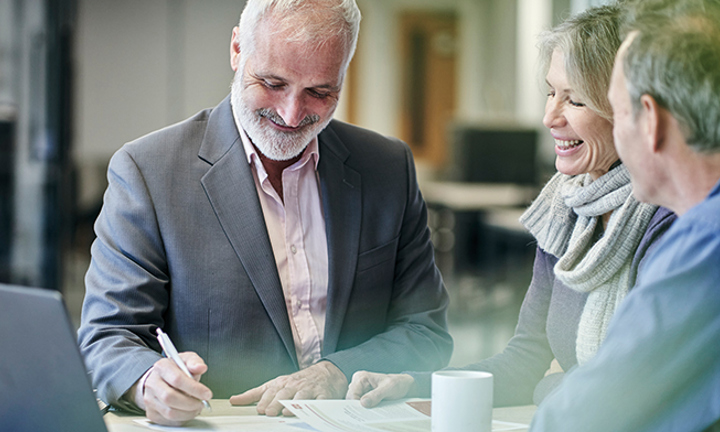 At Canada Life we're helping advisers, customers and colleagues to build better futures.

We're committed to treating all of our customers honestly and fairly. This is embedded in our culture, our values and our Code of Conduct.  Our approach will ensure that in partnership with their adviser, customers have financial strength during their working lives and retirement. And with that financial strength, we hope they can lead the life they want to live.
So that we can achieve our vision, we:

Provide products and services suitable for our target market.
This means developing products or services that are suitable for our customers.


Ensure that the solutions we offer cater for the needs of our customers.
This means understanding our customers' needs and listening to what they tell us. If relevant, and where appropriate, we'll consult with customers and distributors to ensure we're bringing the best solutions to market. We'll also analyse complaints and other feedback from customers. Our products will be reviewed regularly to ensure they continue to meet the needs of our customers.


Give our customers clear and sufficient information to make an informed decision and ensure that costs are transparent.
This means making sure that the information we give to our customers about their product options and features is clear and fair and given at an appropriate time. We'll use plain English or explain jargon where we cannot avoid using it. If there's a risk that our customer might be adversely affected by a particular course of action because of their particular needs and circumstances, we'll encourage that customer to seek advice on the best course of action to take before making any decisions.


Provide regular and clear information about a customer's policy after the point of sale.
This means we'll continue to contact customers at appropriate times. We'll draw a customer's attention to any rights and options that could benefit them under their contract with us and will encourage them to seek advice. We'll also make sure that they understand what will happen if they do or do not take action.


Deliver the standard of service our customers have been promised.
This means we'll provide a reliable and accurate service which meets the needs of our customers. We'll ensure that we train our staff so that they're competent in carrying out their role.


Handle claims fairly and accurately in a timely manner.
This means we'll assess customer claims fairly and process them accurately within reasonable timescales.


Identify and respond to customer vulnerability*
This means ensuring we're able to identify vulnerable customers and respond appropriately taking account of their individual needs and circumstances.


Address any concerns or complaints customers have, sympathetically taking into account their individual needs and issues.
This means we'll deal with customer queries, requests and/or complaints in a professional and courteous manner, within reasonable timescales. We'll tell customers what our timescales are and let them know if these change.


Customer feedback – whether good or bad – lets us know if we're achieving our aims and objectives on the fair treatment of customers.
To send us your feedback, please phone 0345 606 0708
View our complaints handling procedure or give us a call 0345 606 0708 if you'd like us to send a copy in the post.
* A vulnerable customer is someone who, due to their personal circumstances (e.g. poor hearing or sight, physical disability, mental incapacity, financial hardship, bereavement etc.), is especially susceptible to detriment
You may also be interested in
Canada Life at a glance
Read about how we've built on our company's foundation.